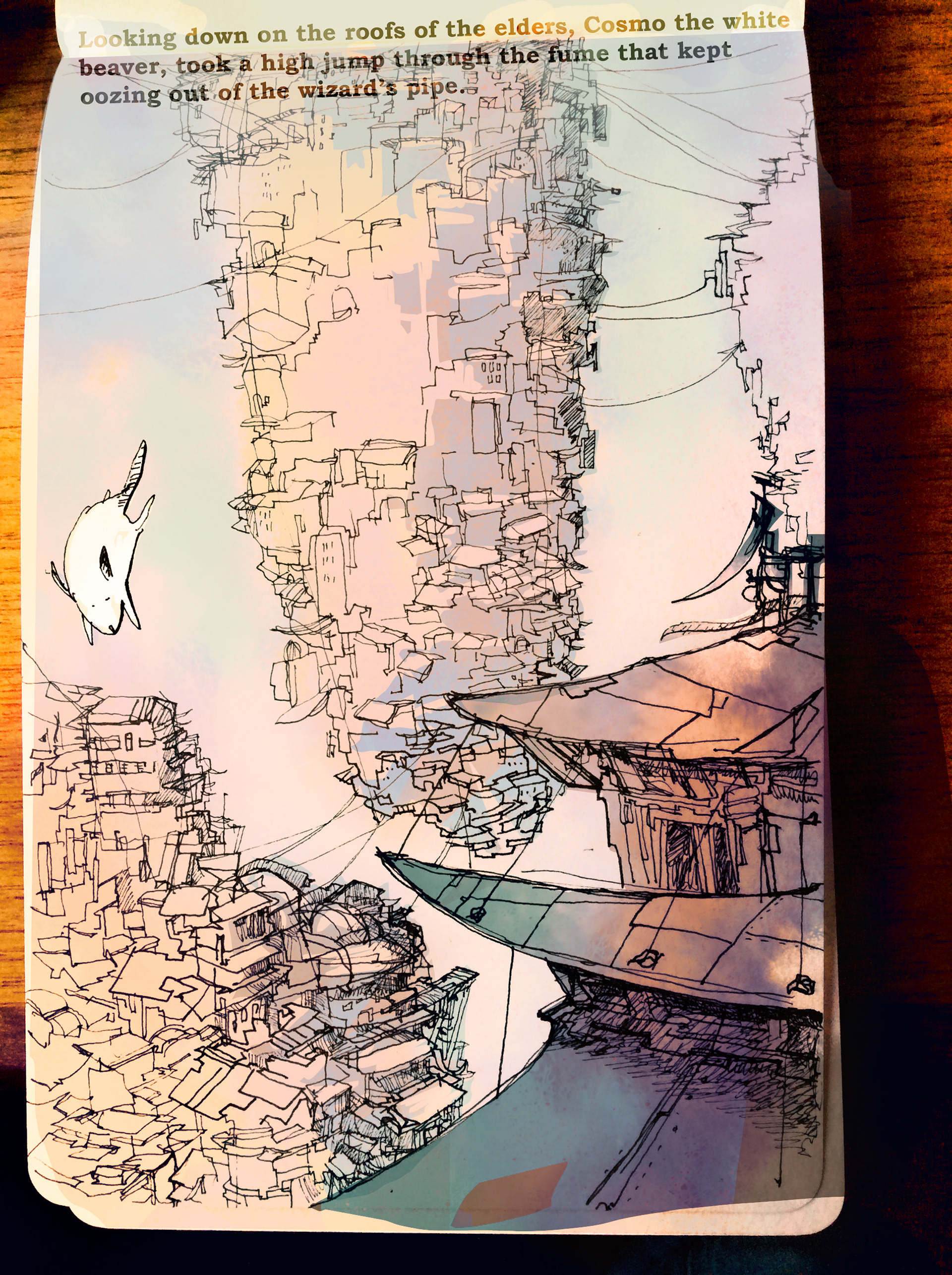 An author provides a quick sentence, I sketch a quick picture and vice versa. A  private five -fingers- excercise.

Authors are Sudabeh Mohafez and Sinem Sakaoglu.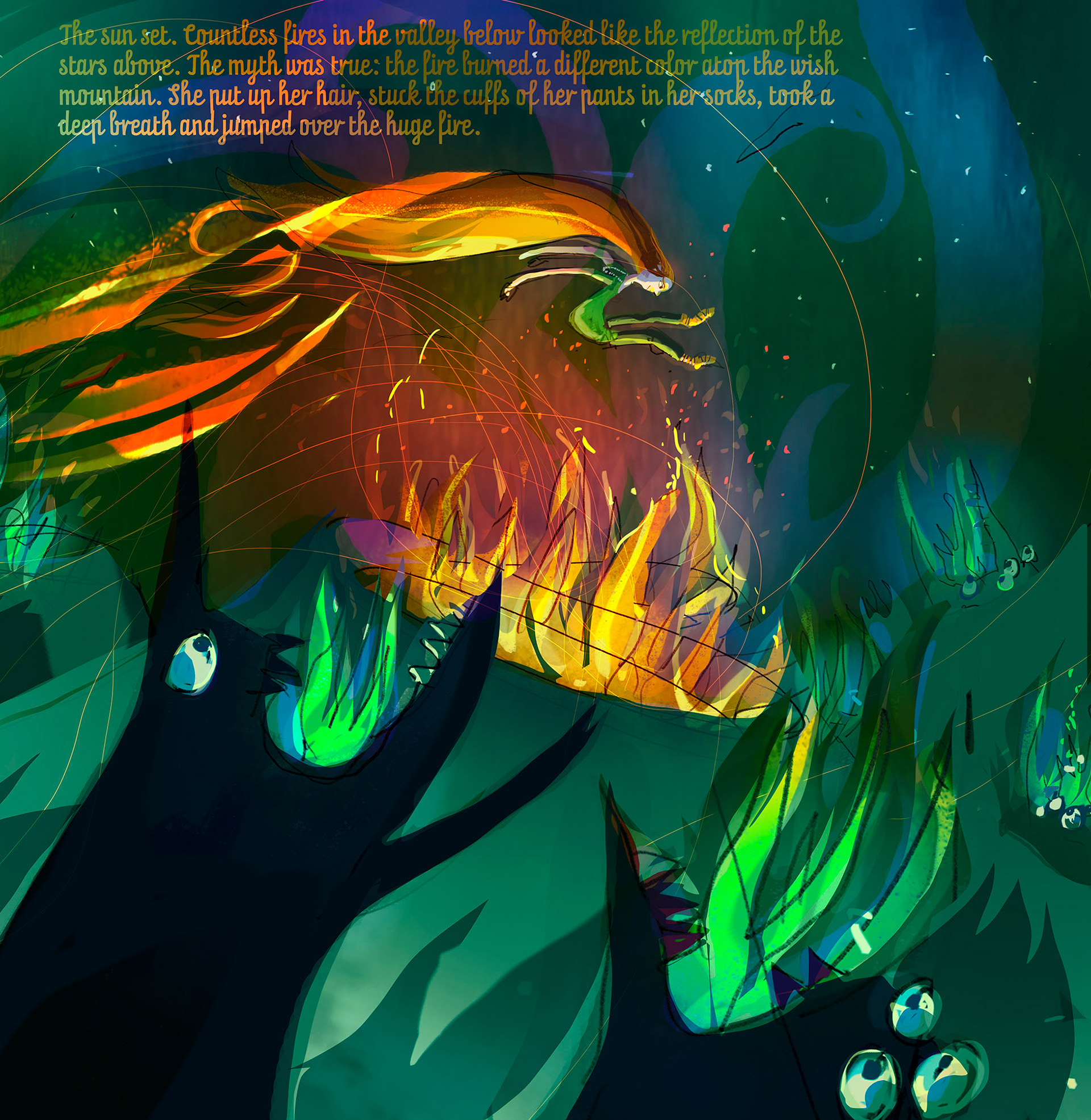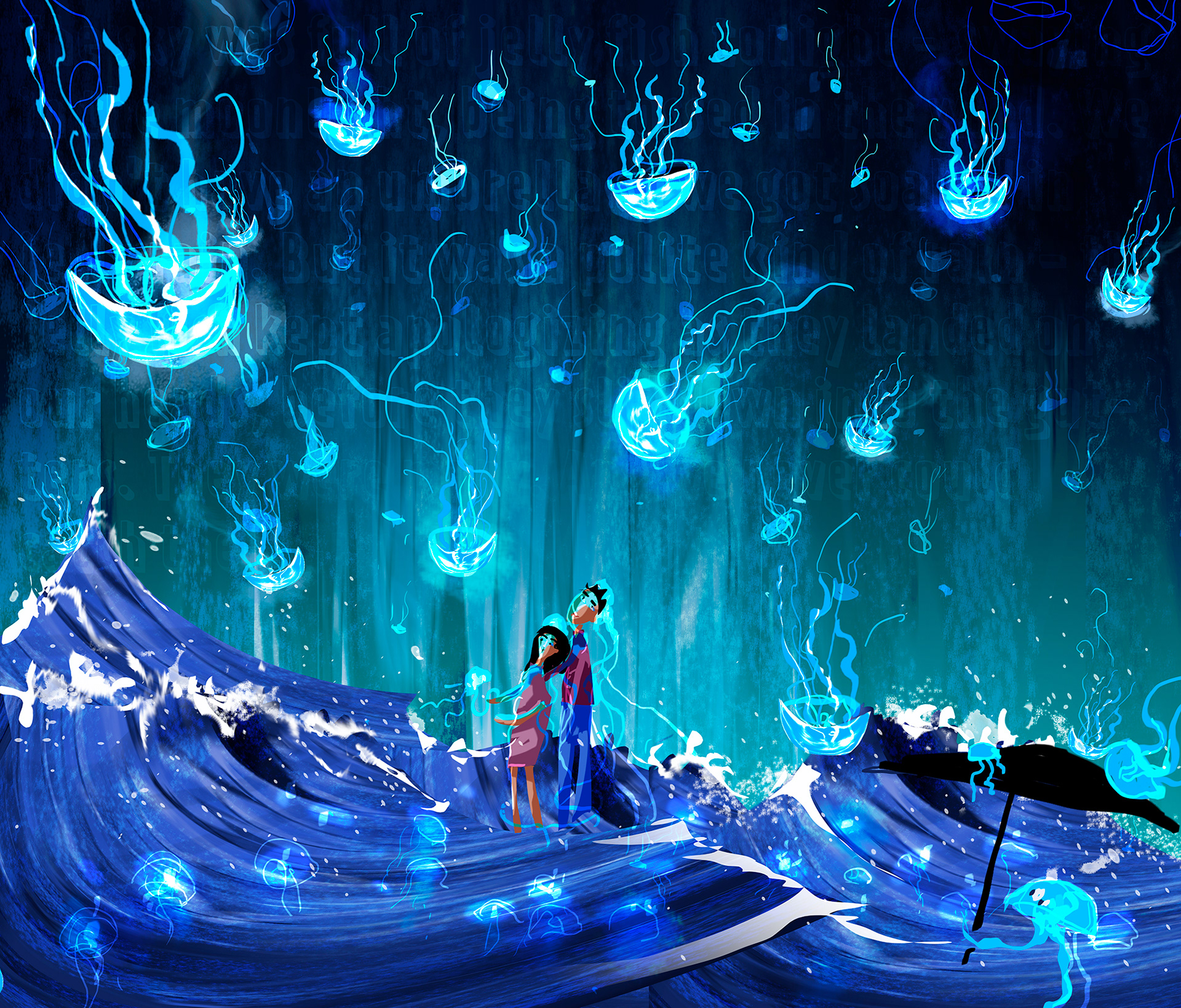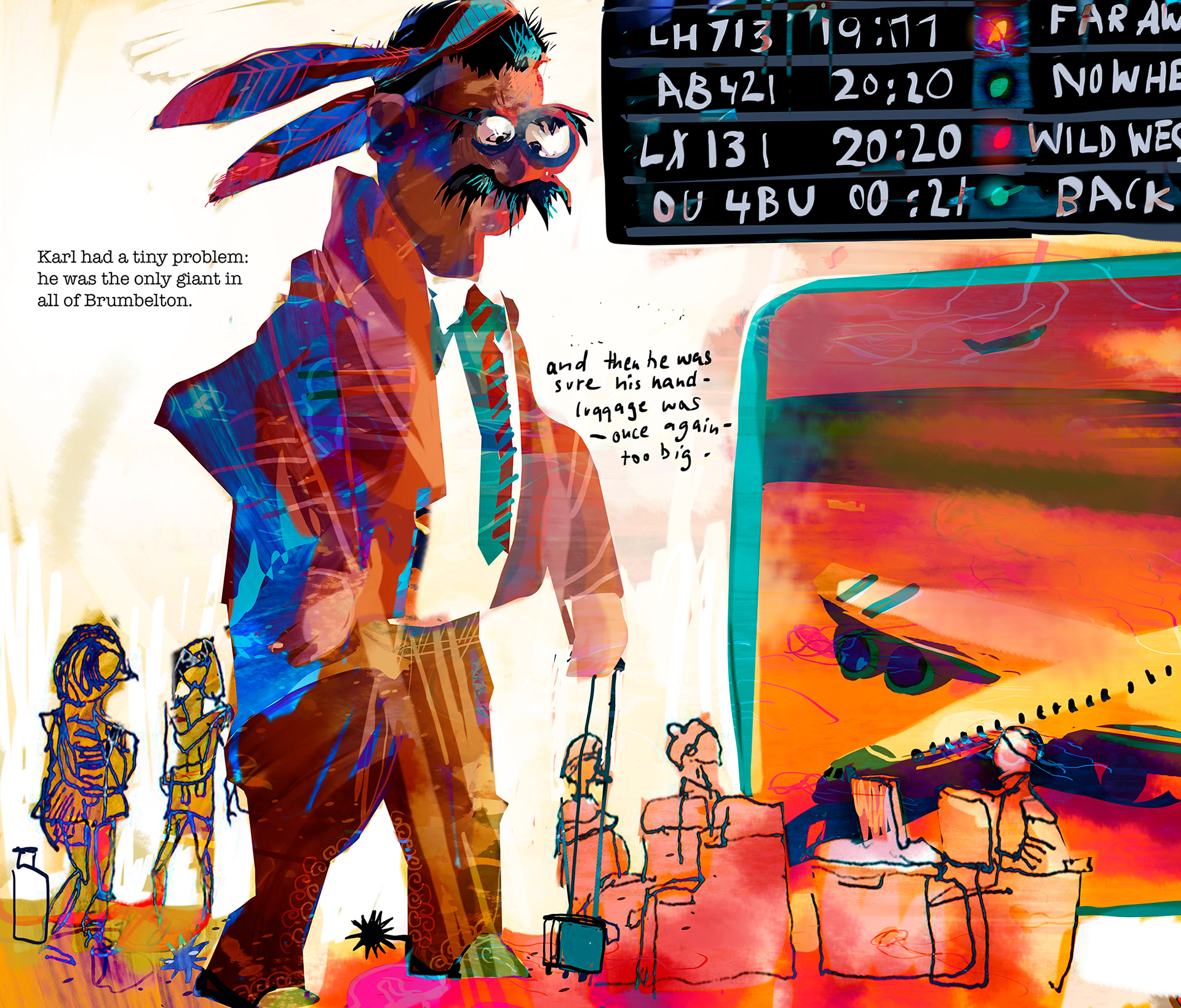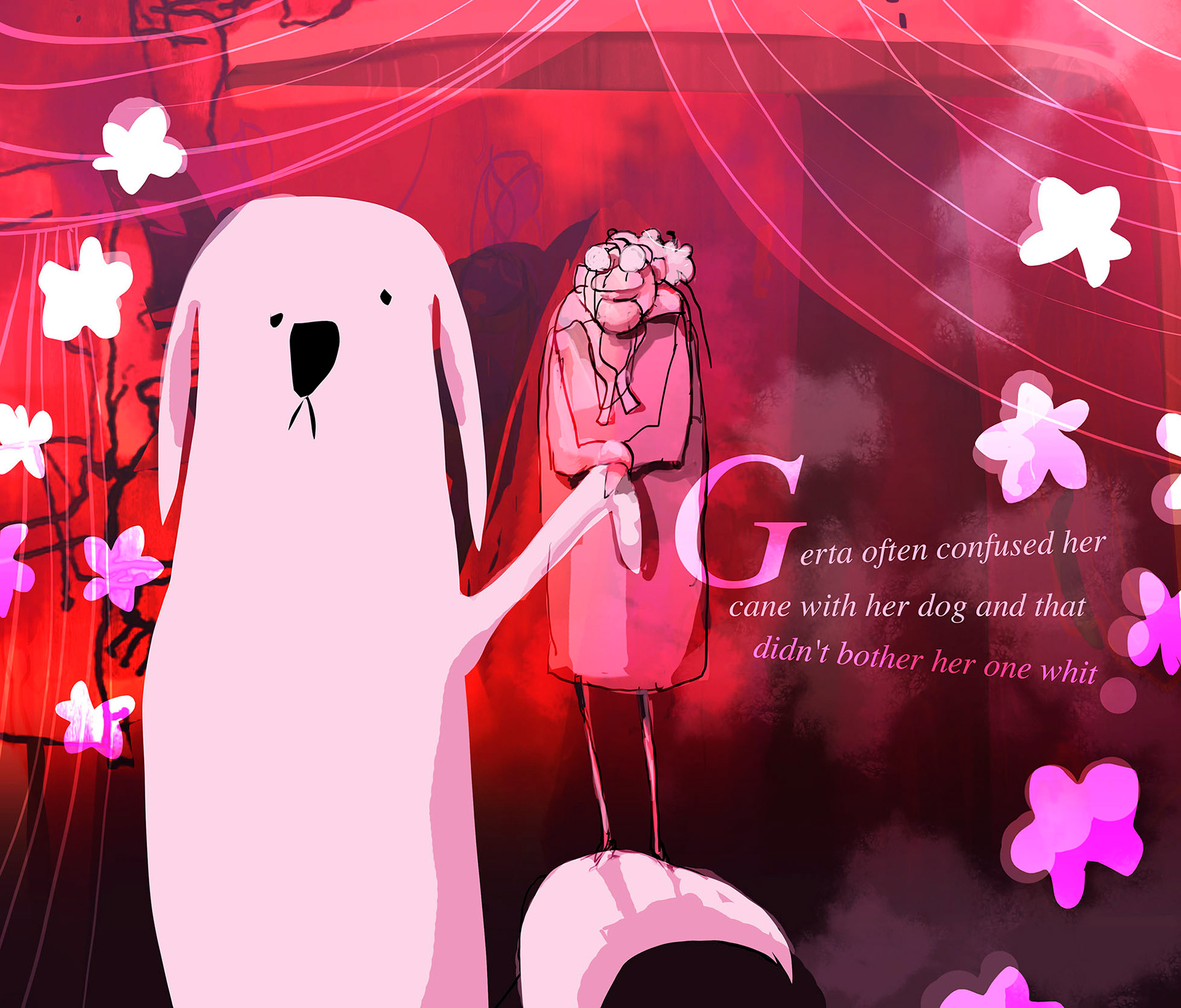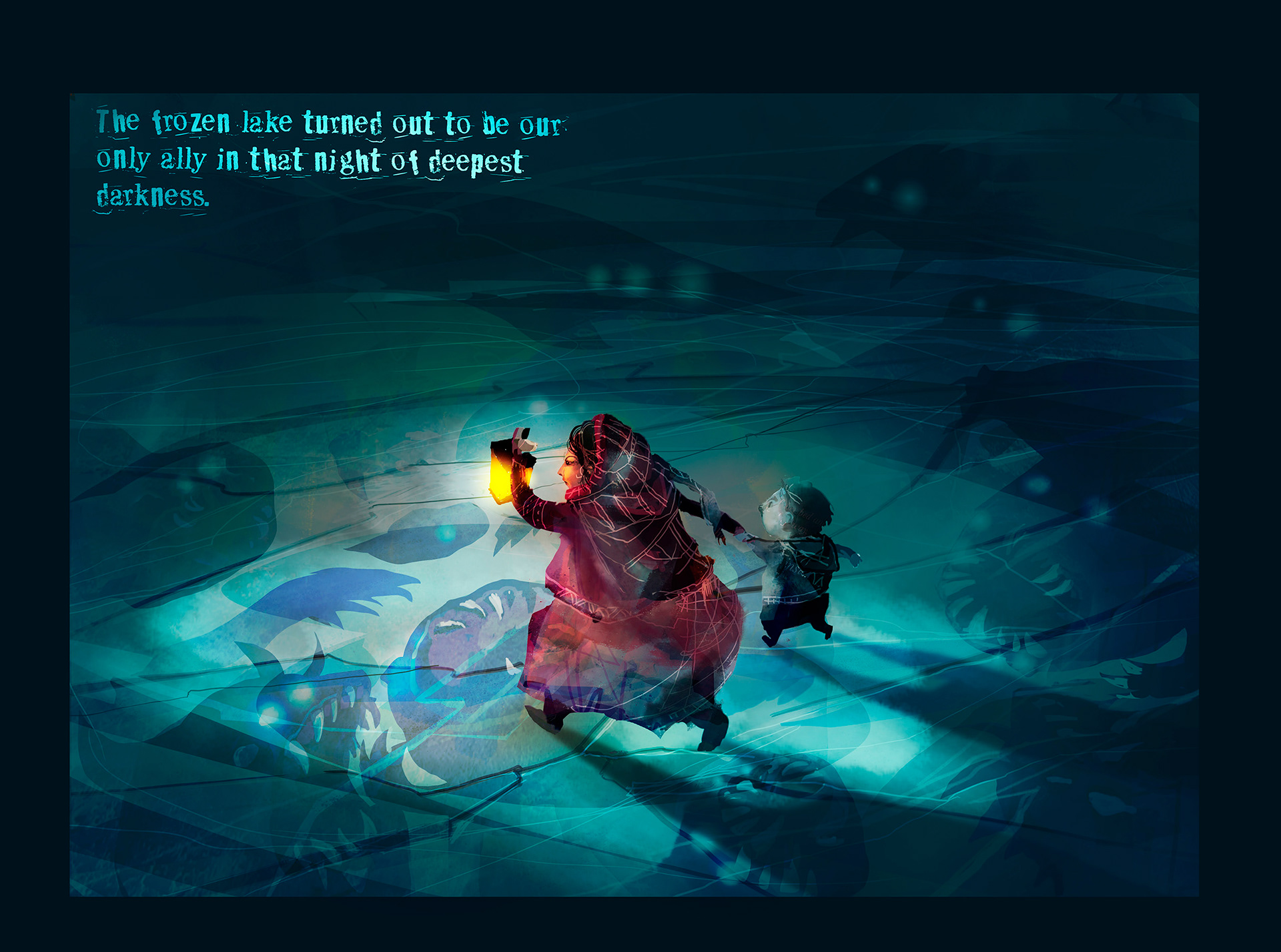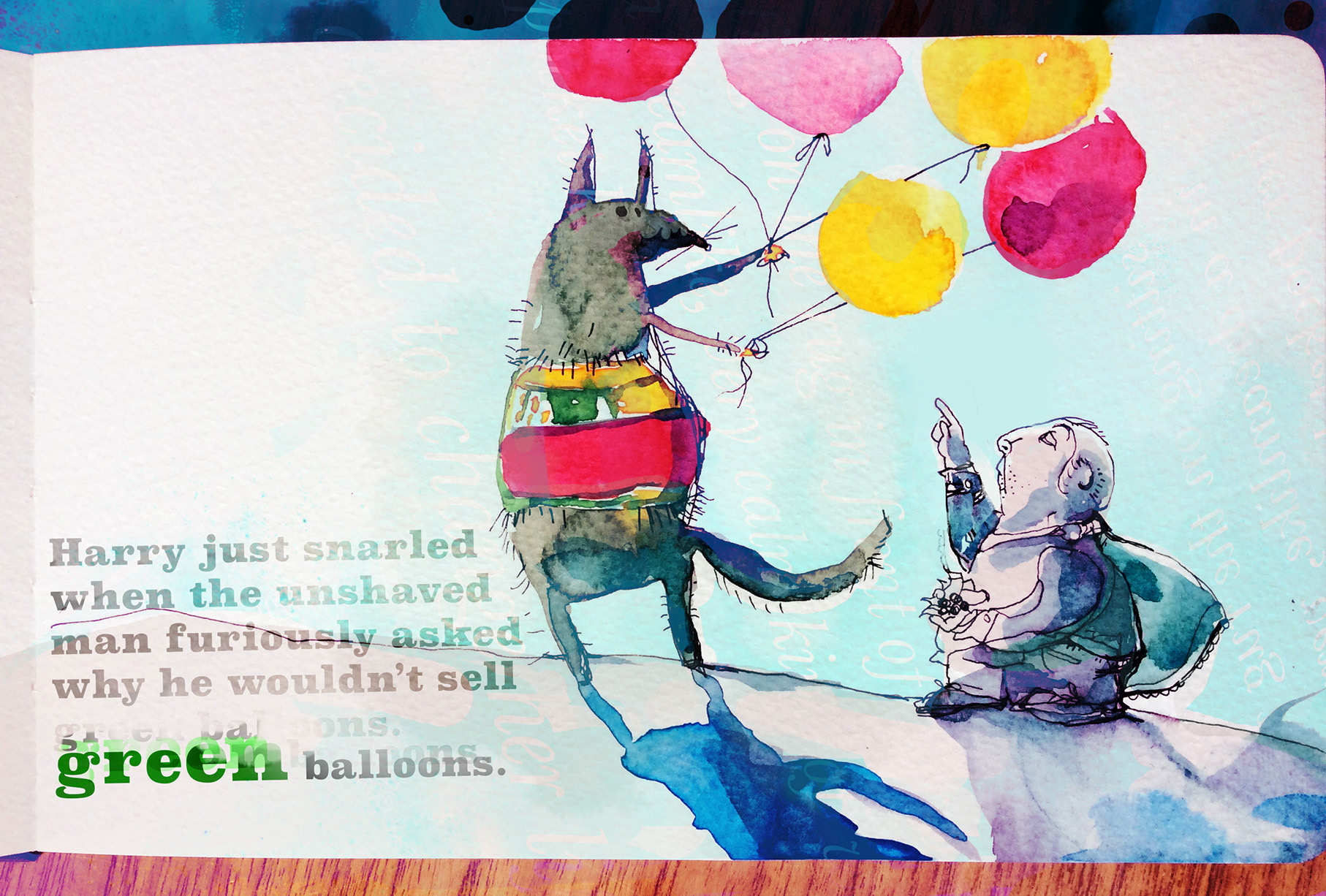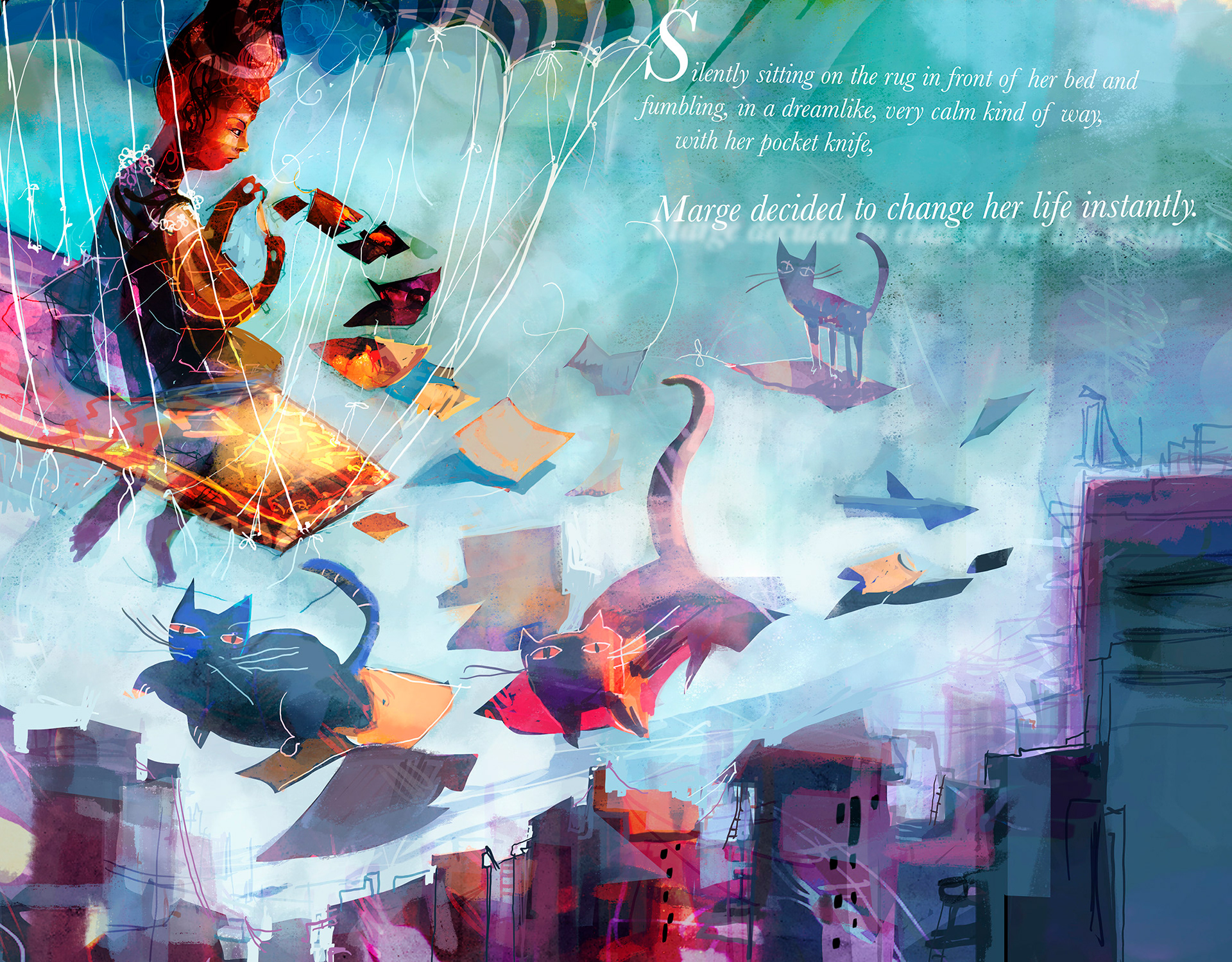 Marge, Harry and the Frozen Lake are by Sudabeh Mohafez, Gerta, Karl, the Wish Mountain and the Jelly Fish Sky are by Sinem Sakaoglu.